Przemek typed this recent log for the transitions group...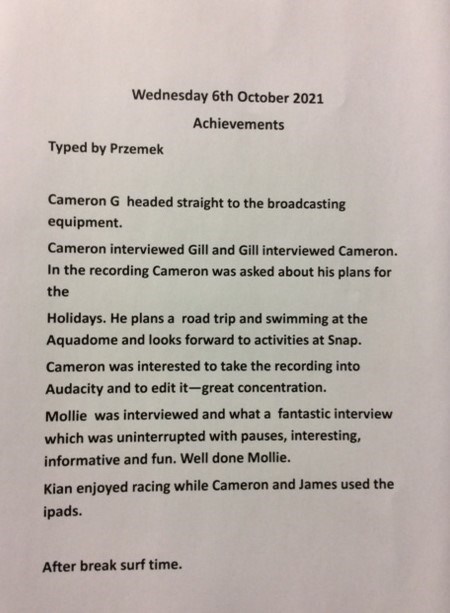 Moving Forward
Recently The Meeting Place have been moving forward with Drummond school to the next stage of independence and learning.
Today we were in the studio. While James was putting on the tunes and jamming out with the guitar, we were having a dance. Check out these pictures and see for yourself.
P.S THEY ROCK